5 Delicious Ways to Satisfy Your Sweet Tooth While on a Diet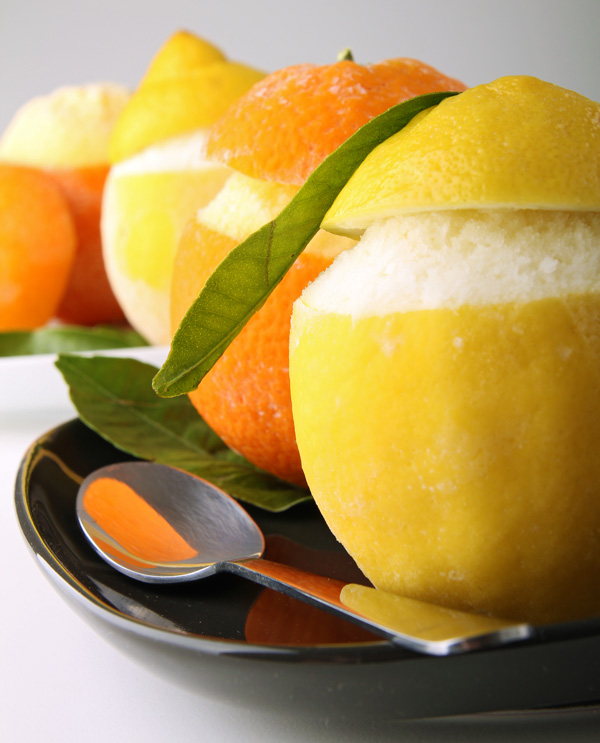 If you were born with a sweet tooth, you know how hard it is to ignore when it's in "feed me" mode.  Problem is, if you let it, it can absolutely kill a diet.
However, there are tons of great low calorie dessert ideas that are now available, from products you can buy to ideas people are sharing online.
If you're trying to lose weight and are worried about satiating your raging sweet tooth, here are some ideas that will please both you and your sweet tooth.
1. Whipped yogurt: Yogurt in general has been known as a great dessert alternative (frozen yogurt is a delicious replacement for ice cream,) but did you know yogurt can also be whipped? You can either do it yourself or you can buy it pre-whipped at the store.
By whipping yogurt, you get the light airy effect of whipped cream, the dairy aspect of the whipped cream, yet you leave out all the fat and extra calories.
Try adding fruit or even a small amount of cocoa powder to your yogurt before whipping it. And to properly whip it, dump the yogurt in a small bowl and use a hand mixer.
2. Homemade sorbet: Icy delicious fruity sorbets are another great low-cal desert idea.
There are dozens of homemade, low calorie sorbet recipes online that will last a long time in your freezer.  And the fun part about making them at home is that you can make it exactly how you like it so that it appeals to your personal sweet tooth.
A popular homemade sorbet to make at home is orange sorbet with roasted almonds; both healthy and absolutely delicious.
3. Baked fruit: Whatever your favorite fruit is, try baking it to see what happens.
A popular fruit to bake that it still delicious without a high calorie crust are apples.  Sprinkle a little bit of cinnamon and nutmeg on them and the juices that emit from the apples as you bake them will be simply divine.
(This treatment would also work really well on peaches and pears.)

4. Sugar free pudding: An easy to make  product you can buy at any grocery store that does a great job of satisfying your sweet tooth is sugar-free pudding.
Chocolate, vanilla, banana or butterscotch, there are many different flavors available and they're also surprisingly tasty despite having no sugar.
You can also make pudding parfaits using low calorie snacks like rice cakes.
5. Natural Granola bars: Full of whole grains and natural ingredients, granola bars offer great way to satisfy your sweet tooth.
You can also add dried fruit to them if you attempt to make them at home (surprisingly easy to do as well). The natural sugars in granola bars can help keep your blood sugar stable and can curb your cravings for sweets between meals.
There are loads of other dessert alternatives if you just look hard enough. You can even eat miniature versions of your favorite desserts if you have the ability to not go back for seconds (and thirds).
Just start thinking about the notion of natural sugars, and you'll be surprised at all to dessert ideas that are out there.